How does
PAMM

trading work? 

As the name suggests PAMM i.e. Percentage Allocation Management Module operates by having numerous traders invest in a fund manager's strategy. Subsequently, the fund manager will engage in trading using the combined pool of funds, striving to yield profits. The consequent profit and loss (P&L) will be distributed among the participating investors in proportion to their respective fund percentages. 

Become a
PAMM

Fund Manager

Turn your trading strategy into profits and boost your earnings. 

If you're enthusiastic about trading and have faith in your consistent performance, join HonorFX as a PAMM Fund Manager. Allow other traders to invest in your trading strategy, create a sizable fund, and set a performance fee on your investors' profits. Your trading performance and ratings will also be visible to investors. So, the better your trading results, the more investors you can attract, and your potential earnings can be quite substantial. 
Maximize your potential with no trading limits 
Use your knowledge to earn passive income
Attract unlimited investors to your funds
Receive flexible performance fees and commissions
*Apply to become a PAMM fund manager directly on your myhonorfx dashboard.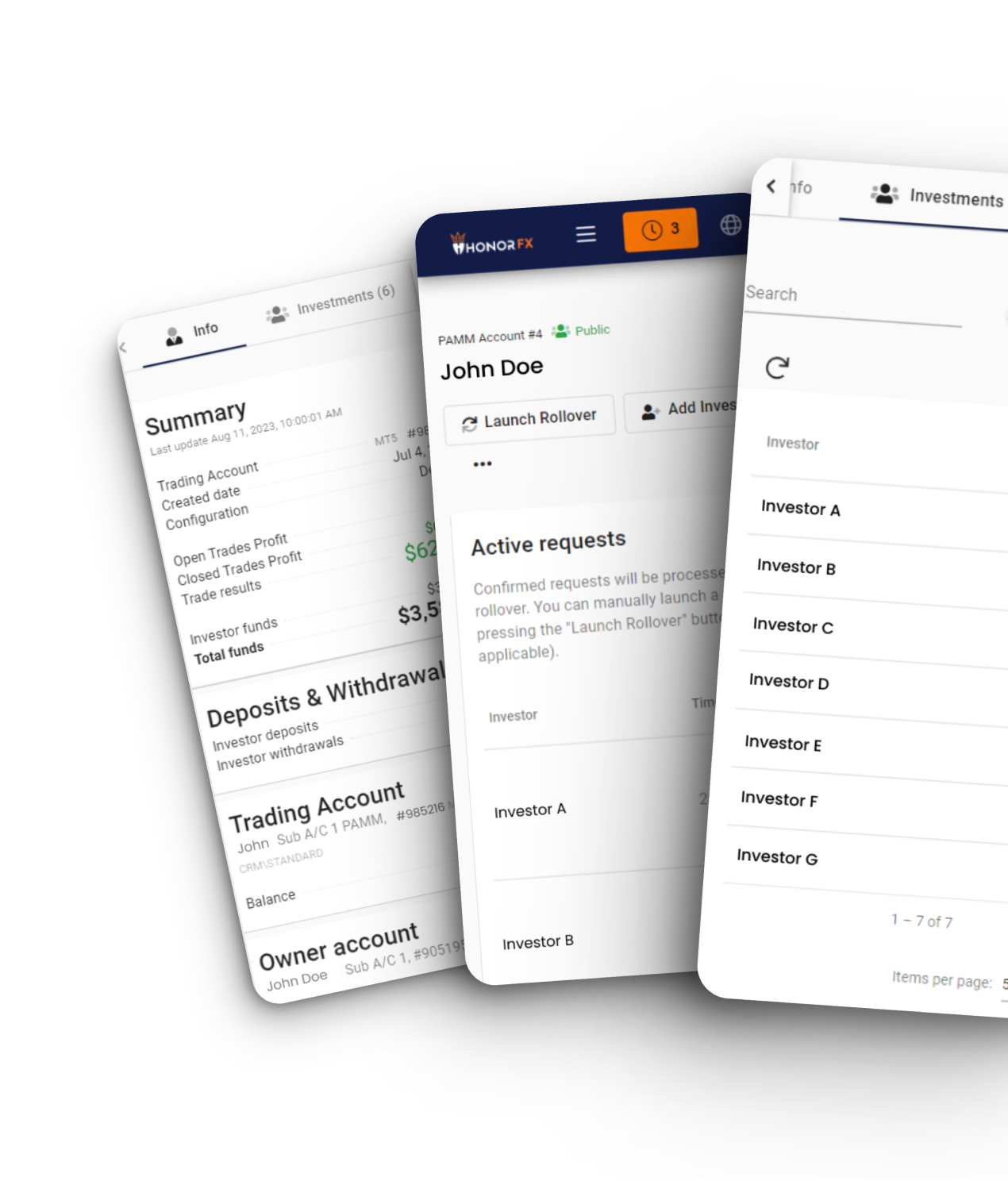 Steps to become a
PAMM

Fund Manager

Register
for a HonorFX Trading Account


Apply
for a PAMM Manager account on your dashboard

Set your offer
add desired performance fee %

Trade
profit, and monetize your strategy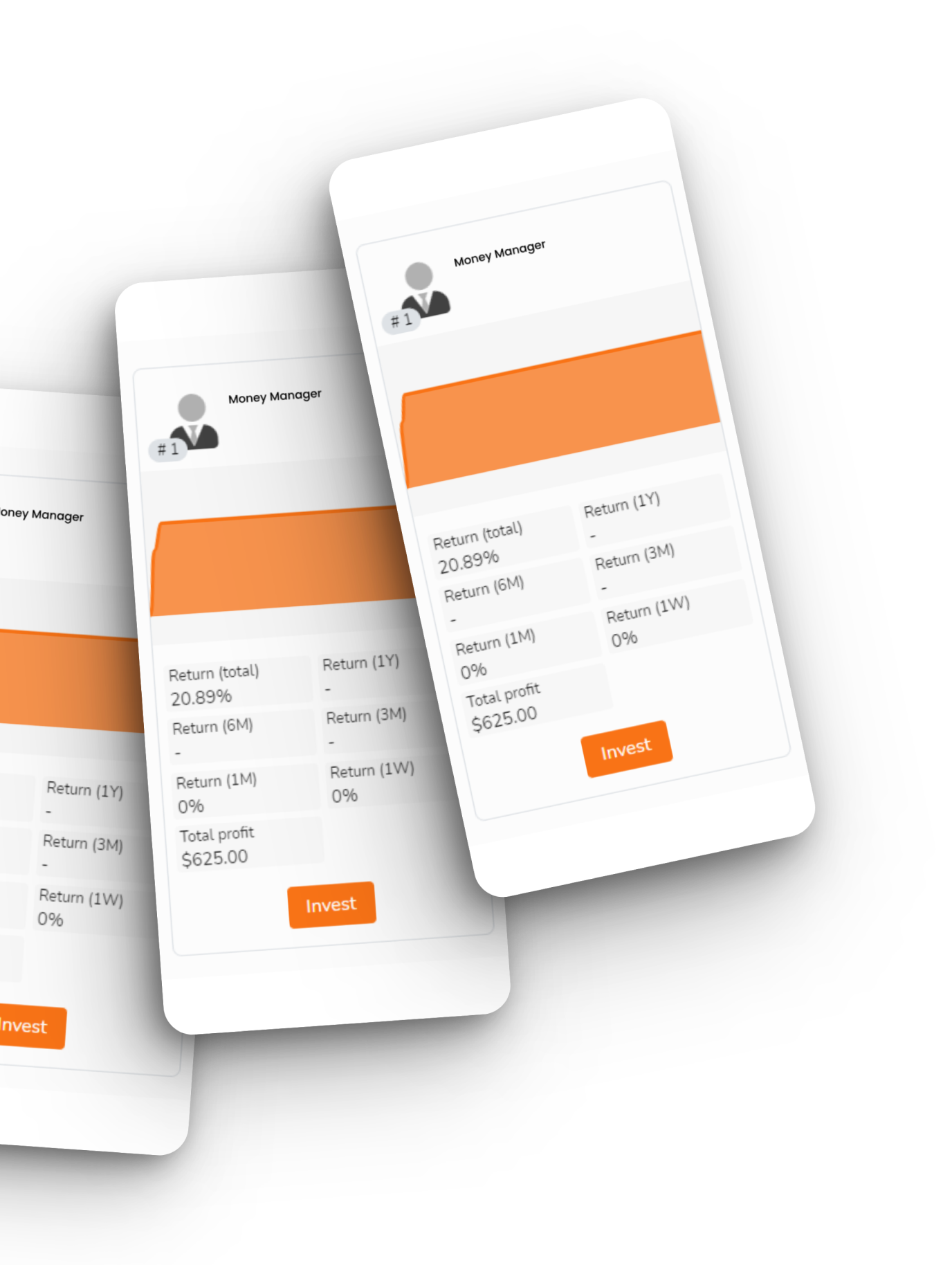 Beome a
PAMM

INVESTOR

Discover the chance to invest with capable fund managers who trade for you 

With HonorFX's Percentage Allocation Management Module (PAMM) service, you can tap into the expertise and track record of experienced traders. You have the option to allocate your funds to their accounts and let them handle the trading. As a PAMM Investor, you'll gain a share of their profits based on your investment.
Generate earnings without requiring expertise in financial markets 
Select from a variety of seasoned managers 
Attain flexibility via clear trading conditions 
Access user-friendly reports for monitoring your investments 
*Apply to become a PAMM fund investor directly on your myhonorfx dashboard.
Steps to become a
PAMM

Investor 

Register
for a HonorFX Trading Account


Apply
for a PAMM Investor account on your dashboard

Choose
the PAMM Manager/s you'd like to invest with

Withdraw
your funds and any profits at any time